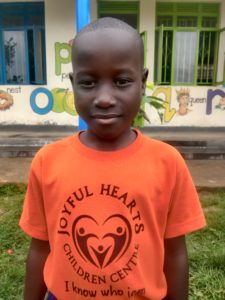 Student Profile
Rose Teddy
She is a jolly girl, and works hard to do well in class. From the 11 siblings, Rose is the 4th child to go to school, the rest do not, because there is no enough for them all to study.
Teddy leaves with her mother and siblings. Their father has other women which makes him absent at his home. Her mother used to wash peoples clothes, dig for people to get money to look after the family in the absence of their father. Unfortunately, the mother can no longer do much work as she has health issues. It is by Gods grace that Teddy and her 11 siblings get what to eat and basic needs of life.
She wakes up in the morning bathes, puts on uniform and talks to school. She loves carrying her little sibling when ever she goes back home, help with house chores and sleeps.
she wants to study (get education) Food at home
Please enter student ID to sponsor
Rose Teddy
Student Sponsorship ID:
203079
Once your sponsorship is setup, you can login at your
Donor Dashboard
to send and receive messages with
Rose Teddy