Joyful Hearts
Milly Nakato, our second female ED, is someone who is using her own story to change the lives of children growing up like she did.
"I want to return to Uganda and help kids, I want to build a school where an average student like I was can gain an education and break the cycle of poverty. This is my passion, this is what I will do".
Our Mission is to create a safe bright and God fearing future for children by using affordable quality Early Childhood Development programs to build resilience in their families and community.
Our Vision: Children achieving their full potential through Early Childhood Development programs and with the support of their families and community.
Our Programs
After-School and Summer Camp Program
The after-school program is designed to provide children with quality development programs away from academics. here we do Bible lessons(spiritual), Life skills , counselling, vocational, Trauma healings etc. early education so that their chances to succeed academically improve greatly. We provide tutoring, food and medical care.
Camp Leader Program
Camp leaders are crucial to our program. These youth are given a chance to earn a small stipend, learn job training skills and receive academic support when we take them back to school for further studies. Our Pioneer youth is back to school to become a Teacher. she is now an inspiration to the young, and they look up to her.
Parenting Classes
We believe that children thrive when their parents also thrive. Our parenting classes support parents by giving them tools to sustain themselves, their children and their community. And now, we have started a micro-Loan program to support our kids parents with some small capital to start businesses and boosters to those who already have business. This will help them to start su[port kids with their basics and their family sustainability.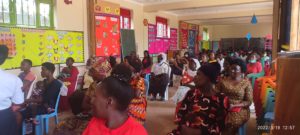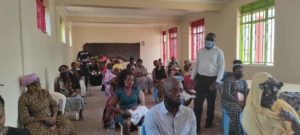 Education Through Joyful Hearts School
We started this program in 2019 with 25 students, and now we have 185 students.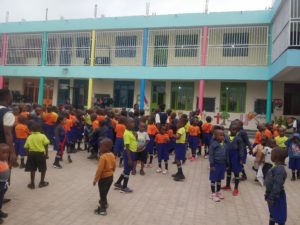 Feeding Program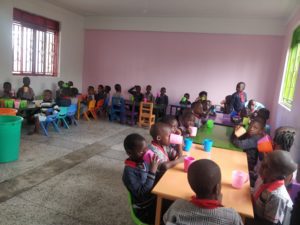 When you sponsor a child or youth through UrbanPromise International, you change a child's life forever! With your support, our ministries are able to reach the children and youth in their communities through holistic programs. Children and youth have the opportunity to grow spiritually, socially, academically, and physically. Our ministries act as family for these children and youth, many of whom are coming from lifestyles of extreme poverty, broken homes, abuse, and circumstances that hold them back from their God-given potential.

When you sponsor a child or youth with UrbanPromise International, you become a part of their extended family around the world. Helping them break free from the chains of their circumstances, and giving them the opportunity to hope for a brighter future.
Select Student Name To View Profile