UrbanPromise Toronto
We're a team of urban missionaries serving in Toronto Community Housing neighbourhoods, since 1998. We're have been committed to raising a generation of young leaders who will restore their communities.
Toronto Community Housing is the second largest social housing provider in North America. Home to approx 105K residents, 80% of the households are led by single parents. These under-resourced communities often present challenges that no child should have to face. Challenges such as lack of extracurricular programs, educational support, safe spaces, positive role models and spiritual awareness can result in destructive cycles.
We reach children in Toronto Community Housing with the love of Jesus and raise them into leaders, who restore their community. Our approach is a 20-year journey with a child and their family forming meaningful relationships focusing on spiritual, social, and academic growth. We offer 43 weeks of programming, including afterschool programs, and seasonal camps.
Our Programs
REACH A CHILD
Relationships are cultivated with children through AfterSchool Program, seasonal camps, and experiential learning opportunities.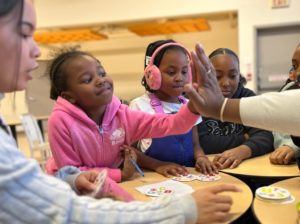 Camp is a safe place to come. Children get help with homework, eat healthy snacks, play games and hang out. Our goal is growth in spiritual awareness, academic achievement and respect for self and others.
RAISE A LEADER
High school-aged youth who were once participants of our programs are now coached in leadership by focusing on academic, social and spiritual growth.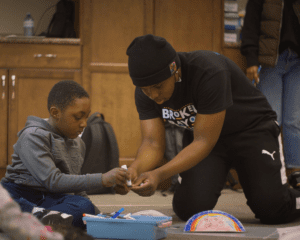 Youth are hired to work at camp as StreetLeaders. StreetLeaders are trained to lead, coached to serve and required to try their best. We help youth build resumes, navigate their teenage years and apply for post-secondary school. Our goal is spiritual growth & maturity, leadership development and community service.
RESTORE COMMUNITY
As these youth become young adults, they are released to multiply the impact of UrbanPromise Toronto and become positive influencers & leaders in their communities.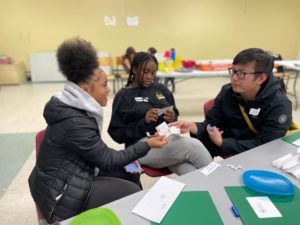 Young adults stay connected through 2-way mentorship; we support their launch into the world, and encourage them to pour back into those coming up behind. Our goal is strong foundations in church connection, college and career path and community leadership.