Yamba Childcare
---
Yamba Childcare is a non-profit organization supporting Orphans and other Vulnerable Children (OVC's). It was started in 2015 in Bwambara, a rural village in Rukungiri District - South Western Uganda. Yamba was founded with a mission,  "To empower Orphans and Other vulnerable children with Education, Healthcare, Socio-emotional support, Spiritual growth for holistic Child development".
The ministry that started with one Orphan, now serves 107 Orphans and Vulnerable Children providing education resources, through vibrant programs such as an After-school & Summer camp program, a Child sponsorship program, Food & Nutrition, Livelihood & Apprenticeship program which all are targeted to transforming lives of Children & Youth in rural communities. Yamba Childcare envisions "Empowered Children and Youth ending the vicious cycle of Poverty in their families and communities".
Keneth Ndyamuhaki is the founder and Executive Director Yamba Childcare. He attended UPI Fellowship program and graduated with a masters degree at Eastern University, USA.  Later, he returned to Yamba Childcare to provide leadership and capacity to build this ministry since 2018. He is an alumni of Uganda Christian University, with a bachelors degree in Social Work and Social Administration  and a product of Compassion International Leadership program (LDP).
Our Programs
After-School and Holiday Camp Program
Yamba Childcare provides academic support as well as nutritious meals and academic resources through its Holiday Camps and After-School Programming. After-school is a remedial arrangement between Yamba beneficiary families; an idea to support children from poor families who struggle with essential education needs and resources. During holidays, Kids come to Yamba premises for holiday camps and are engaged in a wide range of activities. These include: Reading & Literacy, Home-work assistance, Bible study, Story-telling, Debates, Singing, Games & Sports, Skills training, Trips, Picnics, and Birthdays etc.
Livelihood Skills & Apprenticiship
Serving
151
Yamba Children and their Guardians
During COVID-19, Yamba began its entrepreneurial skills training programs. The children and their guardians learned sustainable farming, soap making, and baking skills. Livelihood skills are essential skills necessary for regular income-generating activities, including vocational training. Yamba Apprenticeship trains both children and caregivers to become skilled in a particular skill-set. The program combines hands-on work with classroom learning to train the child to provide knowledge and skills. The training provides children with education that is formal & informal in nature and training. The program training is also targeted to caregivers with a goal of mindset change, creating Value addition and increasing Household income.
Child Sponsorship Program
Serving
205
Orphans & Vulnerable children
Child Sponsorship Program is one-on-one support program model where a friend called a "sponsor" and a beneficiary called a "child" connect and start a new relationship. A sponsor subscribes a gift monthly to support the basic needs of his or her sponsored child. This support caters for school fees, scholastic materials, meals and medical assistance for a child. Through the activity called "Letter writing/Pen-pal" both the sponsor and the child write and communicate to one another cultivate the relationship. A sponsor continues to learn more about the child as well as the child and their families through letters, photos, and sponsor visits.
Food & Nutrition Program
Serving
329
Children & Caregivers
Yamba Childcare has been proving household food to children and Caregivers for the last 5 years. Malnutrition is a common problem among children in the community and is caused by poor feeding. children are fed on a balanced diet when they come to our premises, we provide food that have all food values, i.e proteins, like milk, eggs, beans, g/nuts, fish, and meat. Carbohydrates foods like posho, cassava and potatoes, Vitamins like fruits and greens. Our goal is to provide children with healthcare support through physical nutrition. Some of our program activities here include, teaching children cooking, feeding, farming with modern methods, food hygiene & sanitation, ensuring food security, animal keeping, pets and disease control.
When you sponsor a child or youth through UrbanPromise International, you change a child's life forever! With your support, our ministries are able to reach the children and youth in their communities through holistic programs. Children and youth have the opportunity to grow spiritually, socially, academically, and physically. Our ministries act as family for these children and youth, many of whom are coming from lifestyles of extreme poverty, broken homes, abuse, and circumstances that hold them back from their God-given potential.

When you sponsor a child or youth with UrbanPromise International, you become a part of their extended family around the world. Helping them break free from the chains of their circumstances, and giving them the opportunity to hope for a brighter future.
Select Student Name To View Profile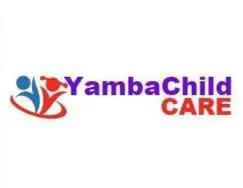 https://www.yambachildcare.org.ug
YAMBA Field Office: +256-788-418-967/701921020

---
Yamba Childcare: yambachildCare@gmail.com

---
Keneth Ndyamuhaki:
kenethndyamuhaki33@gmail.com
---
ndyamuhakikenneth@gmail.com