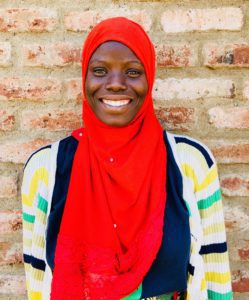 My name is Esther and I am 19 years old. I am in form 3, When I finish School, I would like to be a nurse because I want to help in the development of my country in the health sector. I live with my grandmother as my parents divorced and remarried.
A lot of people in my village are poor, most children do not go to school because of poverty and lack of encouragement from their parents.
When I wake up, I pray, sweep around the house, then I take a bath, dress up and leave for school. In the afternoon, I eat, study and pray.
Pray for my healthy, pray for me that I should know more about Jesus. Help me with basic needs and school materials.
Please enter student ID to sponsor
Esther
Student Sponsorship ID:
0108009
Once your sponsorship is setup, you can login at your
Donor Dashboard
to send and receive messages with
Esther