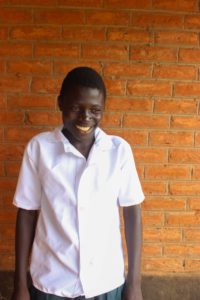 My name is David, an engineer in making.
I come from central Malawi, a 2km distance from Chiwenga Secondary School. I like playing soccer.
My day starts with doing household chores, then I get ready for school. After school I go home and read and then after I chat with my friends.
My prayer request is to have the necessary materials so that I can finish my education without any major setbacks.
Please enter student ID to sponsor
David
Student Sponsorship ID:
0113012
Once your sponsorship is setup, you can login at your
Donor Dashboard
to send and receive messages with
David