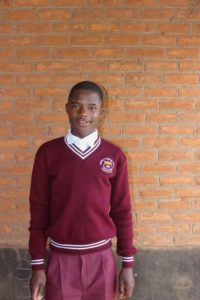 I am Yusuf, a teacher in making.
I come from central Malawi, I commute by bicyle a distance of 15km to get to Chiwenga secondary school.
My typical day involves getting ready for school, and after school I go home and read.
My prayer request is to be a able to have enough clothes and a torch to use for reading at night.
Please enter student ID to sponsor
Yusuf
Student Sponsorship ID:
0113020
Once your sponsorship is setup, you can login at your
Donor Dashboard
to send and receive messages with
Yusuf