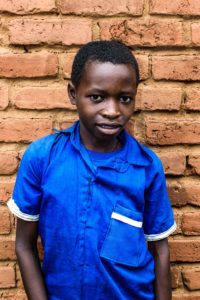 I am Venab, and I want to be a police officer.
I come from central Malawi and walk a distance of 3km to get to Nguluwe primary school in Likuni. I love dancing, learning new things, and praying.
I start my day by sweeping the house, cleaning the plates, and cooking breakfast before getting ready for school. And after school, I go home and clean the plates, sweep the house, and prepare supper.
My prayer request is to be able to afford exercise books, money for examinations, and writing materials.
Please enter student ID to sponsor
Venab
Student Sponsorship ID:
0113032
Once your sponsorship is setup, you can login at your
Donor Dashboard
to send and receive messages with
Venab