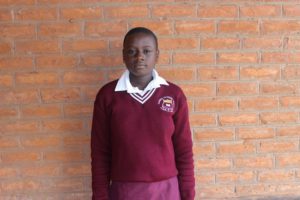 My name is Spiwe, a future teacher.
I come from central Malawi, and walk a distance of 2km to get to Chiwenga Secondary School. I like playing netball.
When I wake up in the morning, I do eat and get ready for school. And after school I go home to read, cook and later go to sleep.
My prayer request is to be able to have clothes and food.
Please enter student ID to sponsor
Spiwe
Student Sponsorship ID:
0113065
Once your sponsorship is setup, you can login at your
Donor Dashboard
to send and receive messages with
Spiwe