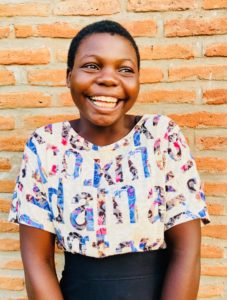 My name is Christina. When I finish school I want to become a police officer because I like the career. I live with my parents.
My village is big and beautiful. A lot of people are poor and many kids don't go to school.
When I wake up I sweep around the house, I help my mother with the cooking, I go to school and play with my friends.
Please pray for my education, my everyday life, my friends, and my future. Help me with school materials.
Please enter student ID to sponsor
Christina
Student Sponsorship ID:
108006
Once your sponsorship is setup, you can login at your
Donor Dashboard
to send and receive messages with
Christina