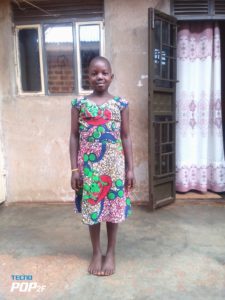 Sophia is a young nice girl, and a leader in our school. She loves learning though she is a weak but never give up.
Sophia stays with her mother and step father, after her biological father mistreating them with the mother and wanted to Sacrifice (kill) her for riches because he was manipulated. Her mother had to run away with her before that act was done and that's how she survived.
Sophia wakes up in the morning, bathes, brushes her teeth, puts on her uniform, helps the brother too and they walk to school. Studies, play and enjoys meals. Goes home, do house chores, eat and sleep.
Gods protection Gods provision for money to study. Wisdom
Please enter student ID to sponsor
Sophia
Student Sponsorship ID:
203075
Once your sponsorship is setup, you can login at your
Donor Dashboard
to send and receive messages with
Sophia