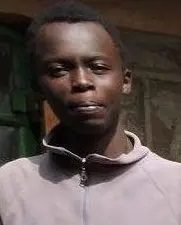 I am Dennis. I live with my mother, brother and sister. When I grow up I want to be a farmer as I have a passion for it. I joined Youth Promise in 2017 when it began and have benefited a lot from the holiday camps since then.
My family and I live in a village away from town in a rental house. The village has many rental houses and farming lands.
When I wake up, I prepare, take breakfast and walk to school. Throughout the day I do my studies very well. In the evening when I get home,I clean my uniform and help mum with the house chores.
Please enter student ID to sponsor
Dennis
Student Sponsorship ID:
401018
Once your sponsorship is setup, you can login at your
Donor Dashboard
to send and receive messages with
Dennis