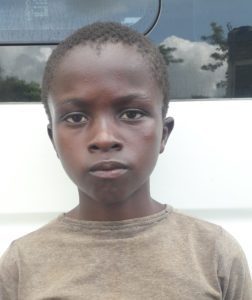 I am a twelve year old boy and the 3rd born in our family. I want to become a pilot in future so that I can support my mother and siblings.
I live with my mother, two brothers and two sisters in a village which has many rental houses and some farming lands. Our dad left us alone and does not take care of us. We usually depend on well-wishers to support us to get the basic needs. My mother does casual jobs to get some daily bread.
I wake up early in the morning and prepare for school. If breakfast is available I take then walk to school which is some few kilometers away from our house. I do my studies very carefully throughout the day. In the evening when I come back home I assist in some house chores.
GOD TO HELP ME TO PERFORM WELL IN SCHOOL.
Please enter student ID to sponsor
ERICK
Student Sponsorship ID:
401028
Once your sponsorship is setup, you can login at your
Donor Dashboard
to send and receive messages with
ERICK