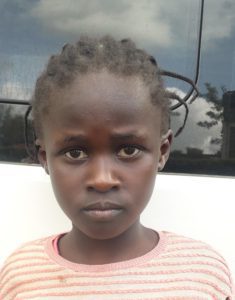 My name is Caroline and I am ten years old. When I grow up I want to become a teacher so that I can teach many pupils and also support my mother. My favorite subject in school is Kiswahili.
My mother, two brothers and two sisters live in a rental house in a village which has many rentals houses and some farming lands. The village has a big population. There are some schools and churches around.
I wake up early in the morning and prepare for school. I take breakfast if it is available and then walk to school. i do my studies carefully throughout the day so as to be able to achieve my dreams.
God to help me to pass the examinations and understand what am taught in school and be able to achieve my dreams
Please enter student ID to sponsor
CAROLINE
Student Sponsorship ID:
401029
Once your sponsorship is setup, you can login at your
Donor Dashboard
to send and receive messages with
CAROLINE